Click to Call is a direct way of digital communication in real time between a website visitor (person who clicked) and support executive, without actually a physical number dialing. Click to call is performed using API integration and it is triggered every time a visitor clicks on Button/Widget/Link. This is the easiest and convient way to connect with to be customers.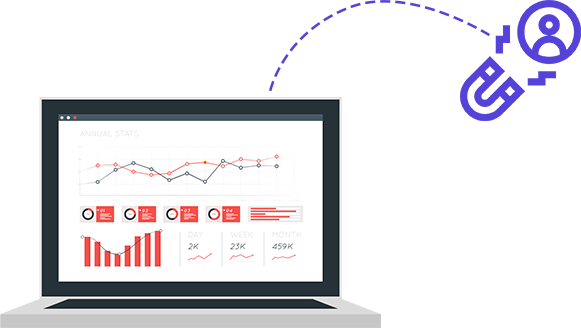 Click to Call
API

Integration

The developer can keep a click to dial link in your website page or App. You can hyperlink it with Buzzdial's Click to call API which will connect an internet call to the assigned number. In this way you can make a direct call between support executive and website visitor.
Click to Call-CRM
When interested customers fill their details on the webpage, Buzzdial's click to call API fetches the phone number. System will call on number as soon as API is hit.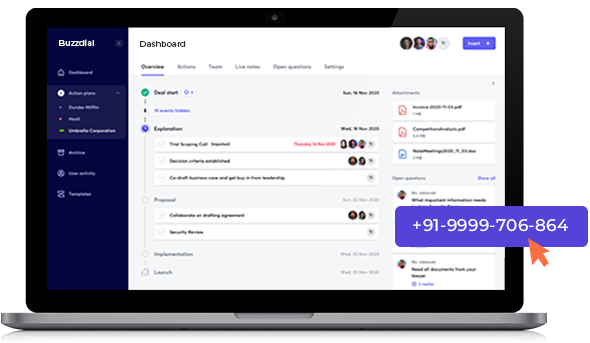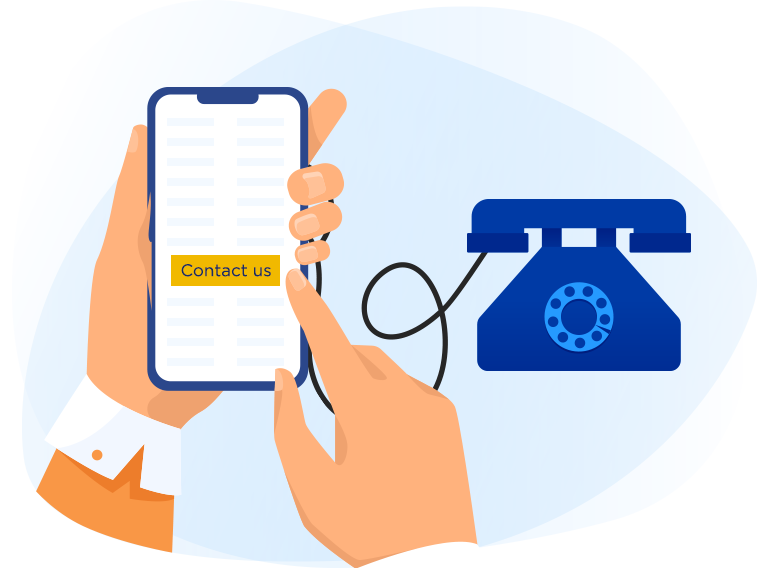 Click to Call Into App
A Click to dial solution can also be integrated into your application, allowing your agents to quickly dial out with a simple click. Customers can call your business executive with a single click on the assigned number in the app.
Click-To-Call
You can make a call to support executive with just a single click. It makes convenient for customers and free from dialing numbers.
Click-To-Text
You can set up a button on a web page to send queries direct to support executives in text form. Contact through email is an old process.
Request-To-Call
You can setup Buzzdial's API on a web page as a Request to Call. You can get details of visitors in an easy way which can be considered for followups.
No number dialling
Click to call API Connect support executive and customer in a single click without dialing number.
Business-customer convenience
Delay in reaching out to customers may delay business. Click to call makes an instant call.
Call recording
Buzzdial offers you click to talk service with online portal. You can enable call recording can listen to it for quality enhancement.
Reduce executive time
You can track live calls, queries and customer communication of your support executives.
Call Reports
Make informed decisions with the help of call recordings.
CRM & App integration
Integrate our Click to Call API into your website or Application.
Why Buzzdial
Buzzdial provides all the service you need to associate with the Click to call API